Reliable data from day one
Cognite Data Fusion's features
are ready to use out-of-the box
and can be easily customized to you
Real-time data convergence
Traditional data silos are an obstacle to extracting value from data. Cognite Data Fusion contextually fuses IT, OT, ET and other data types and makes it available to all data consumers, supporting resilient decision-making across the organization.
Self-service data discovery
Intuitive and user-friendly for a broad range of data collaborators, Cognite Data Fusion allows users to find the right data up to 12x faster and understand the data without needing subject matter expert support.
Digital twin visualizations
Fusing live operational data from sensor networks with historical data in a single point of access, Cognite Data Fusion provides an Open Industrial Digital Twin to test scenarios and inform smart decisions around maintenance, production and safety.
AI-powered data contextualization
Tooled with a suite of generative AI technology, Cognite Data Fusion takes data utilization to the next level. From industrial data management to routine task automation, AI can significantly ramp up the efficiency of your industrial workflows.
Industrial knowledge graphs
Cognite combines large language models with an Industrial Knowledge Graph of operations data that we know to be true. Together, they unlock a safe and secure data experience to help you make intelligent decisions, scale more broadly and innovate faster.
Context-intelligent industrial robots
Autonomous robots can increase your uptime and help maintenance teams stay ahead on corrective action. But if the data they collect is siloed, it's no use. Cognite fuses robot data into digital twins, connecting the dots for more productive operations while freeing up humans for value-added work.
SPEAK TO US TODAY
Book a meeting
Want to see Cognite Data Fusion in action? If you're interested in generating fast, scalable value from your data, schedule a discovery meeting with one of our experts today.
"*" indicates required fields
COGNITE DATA FUSION BENEFITS
Delivering untapped value for asset-heavy enterprises
Increase operational visibility
Get analytics-ready data faster than ever before. Cognite contextualizes and maps relationships across your data sets and systems, enabling analysts to reduce the time spent on data collection and increase the time spent on impactful analyses and insights.
Optimize production capacity
Give production engineers the real-time, actionable insights they need to optimize production capacity. Cognite makes it easy for operators to perform root-cause analysis to prevent critical situations and estimate equipment capacity for better utilization and throughput.
Extend the life of critical assets
Implement an efficient, scalable approach to APM. Reliable data from Cognite can help you prioritize assets for intervention, respond faster to issues and better support maintenance workers in the field, lowering service costs and reducing downtime.
Scale insights with impact
Scale quickly with Cognite's done-for-you tools. Get instant access to reusable use case templates and AI-populated application templates to help you develop solutions up to 25 times faster than before.
Increase time to value
Collaborate effectively across key data stakeholders. Armed with simple access to complex industrial data, your data analysts, data scientists and domain experts can work together to create and deploy needle-moving solutions in hours, not months.
OTHER SERVICES
Google Cloud Solutions
Not all clouds are the same. Google Cloud solutions are powerful, truly secure and fully featured for all enterprises. Trusted by the world's most critical companies, Google Cloud has everything you need to build and scale your digital transformation.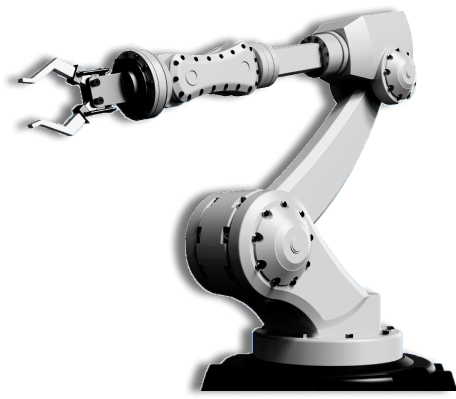 Robotics
Programmable robots are capable of performing repetitive, safety-critical and high-precision tasks at speed. Introduce velocity, accuracy and efficiency to your operations with robots that can navigate their own environment and be controlled from anywhere.
Let's talk
Deploying the right industrial data tools — feature-rich, intuitive and scalable — can be a catalyst for transformational change. Learn how we can help.
Contact Us